Print
10.02.10 Wedding Invitation Suite & Travel Posters
Teresa & Jeremy

How does one design a wedding invitation for oneself? One goes to the source of adventure and memories captured in photography by traveling through the past and anticipating what's to come in the future.

Role

Creative & Art Direction
Design
Production



This accordion folded, double-sided wedding invitation features duo-tone printed photography from many of our travels through Colorado, Massachusetts, New York, and Pennsylvania. Two Pantone colors were carefully selected to enhance the photography in a rustic, understated approach on the off-white Mohawk paper stock.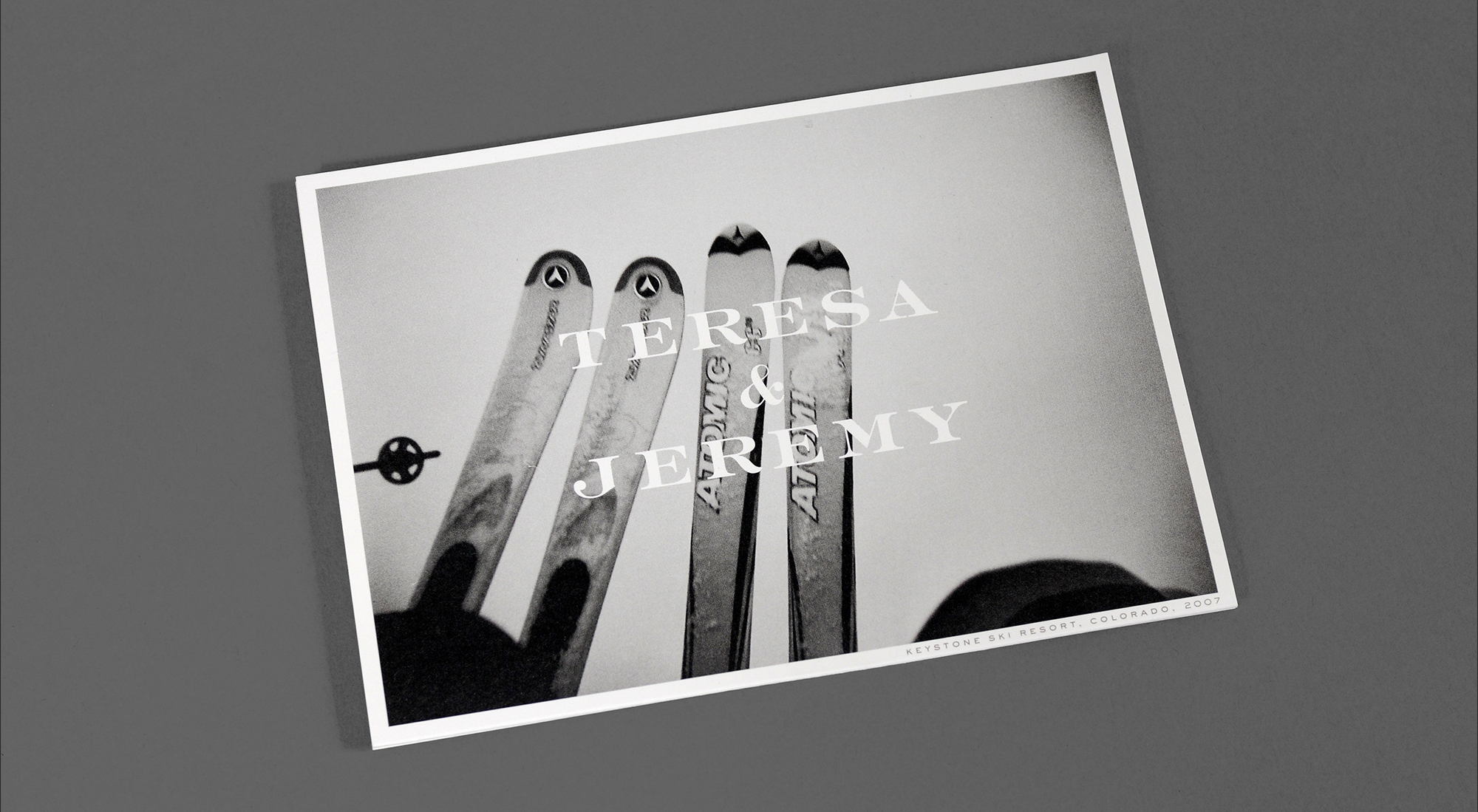 Age-old, yet graphic, typography knocks out over the images and prominently displays the catchy wedding date and the rehearsal dinner date.



This old-world correspondence theme carried through to the handcrafted table numbers, place cards, and even vintage artifacts like a repurposed mailbox.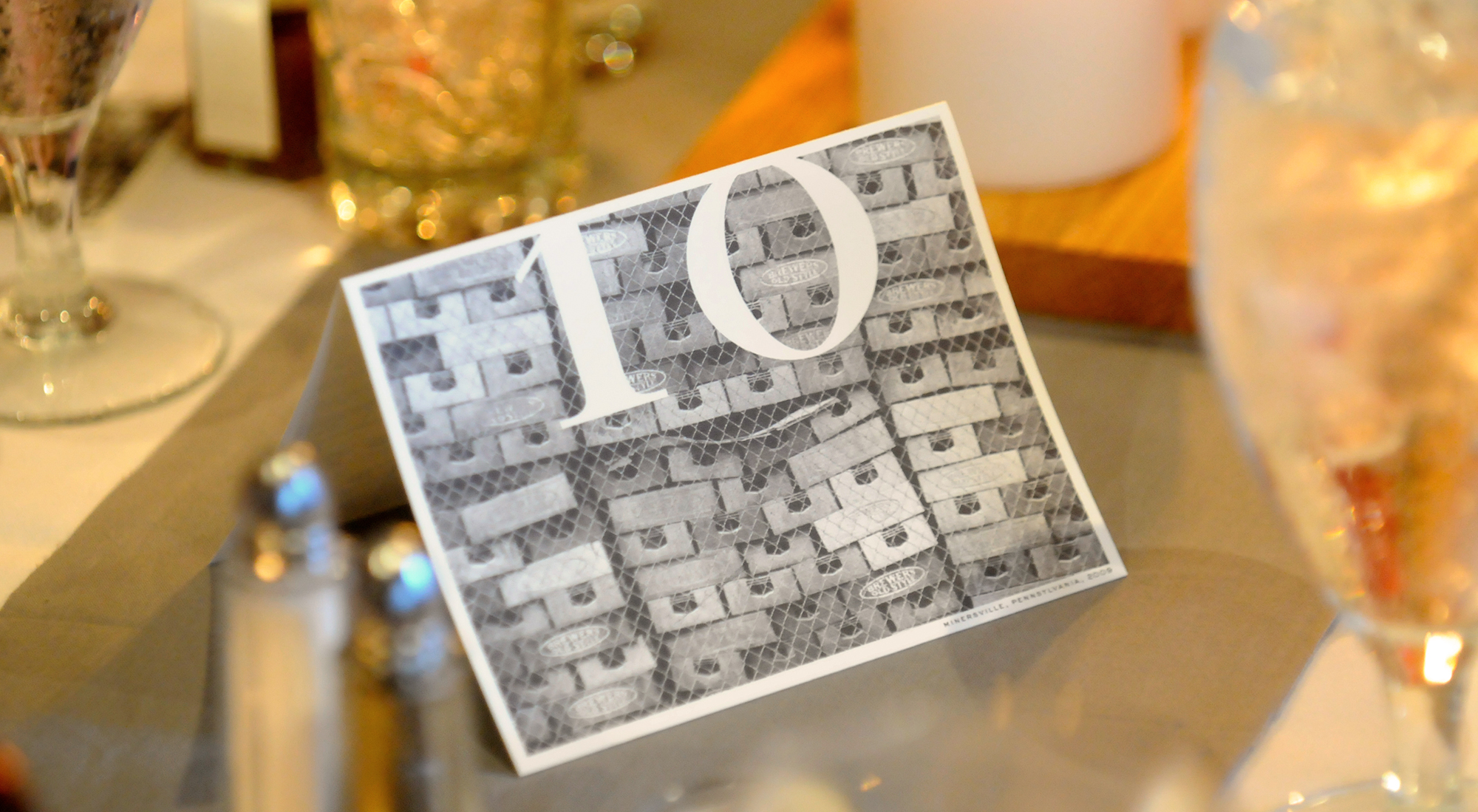 Homemade apple butter from hand-picked apples were provided as favors, encouraging guests to Spread the Love.



After the wedding, I created a diptych of posters featuring our travels to date.