Touchscreen Game
Fishin' Decision Touchscreen Museum Installation
National Geographic Society

Edutainment is key as the National Geographic Society strives to educate exhibit visitors about maintaining diverse fish populations. This touchscreen installation quiz explored what fish you should keep or release in an entertaining touchscreen interactive.

Role

User Experience
Design
Created under the direction of NeoPangea


Using "monster fish" photo assets from the Nat Geo team, I designed a world in which the interactive touchscreen quiz would occur. Once a player started the game, they could drag their fishing boat along the murky waters to catch a fish.



Once they caught something, they had a limited time to determine if they should keep or release it by consulting a nearby specimen and size chart. Hope ya don't get the boot!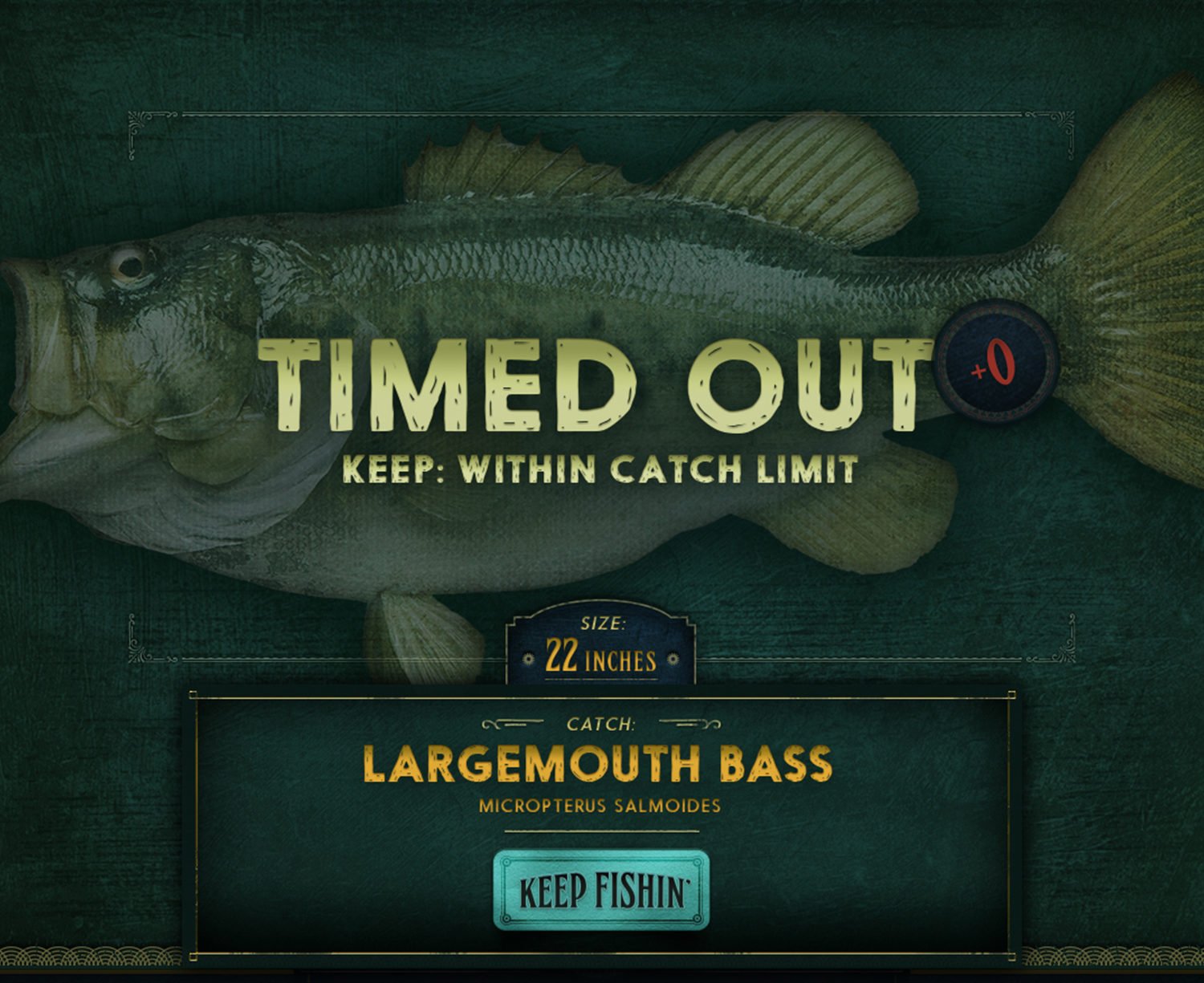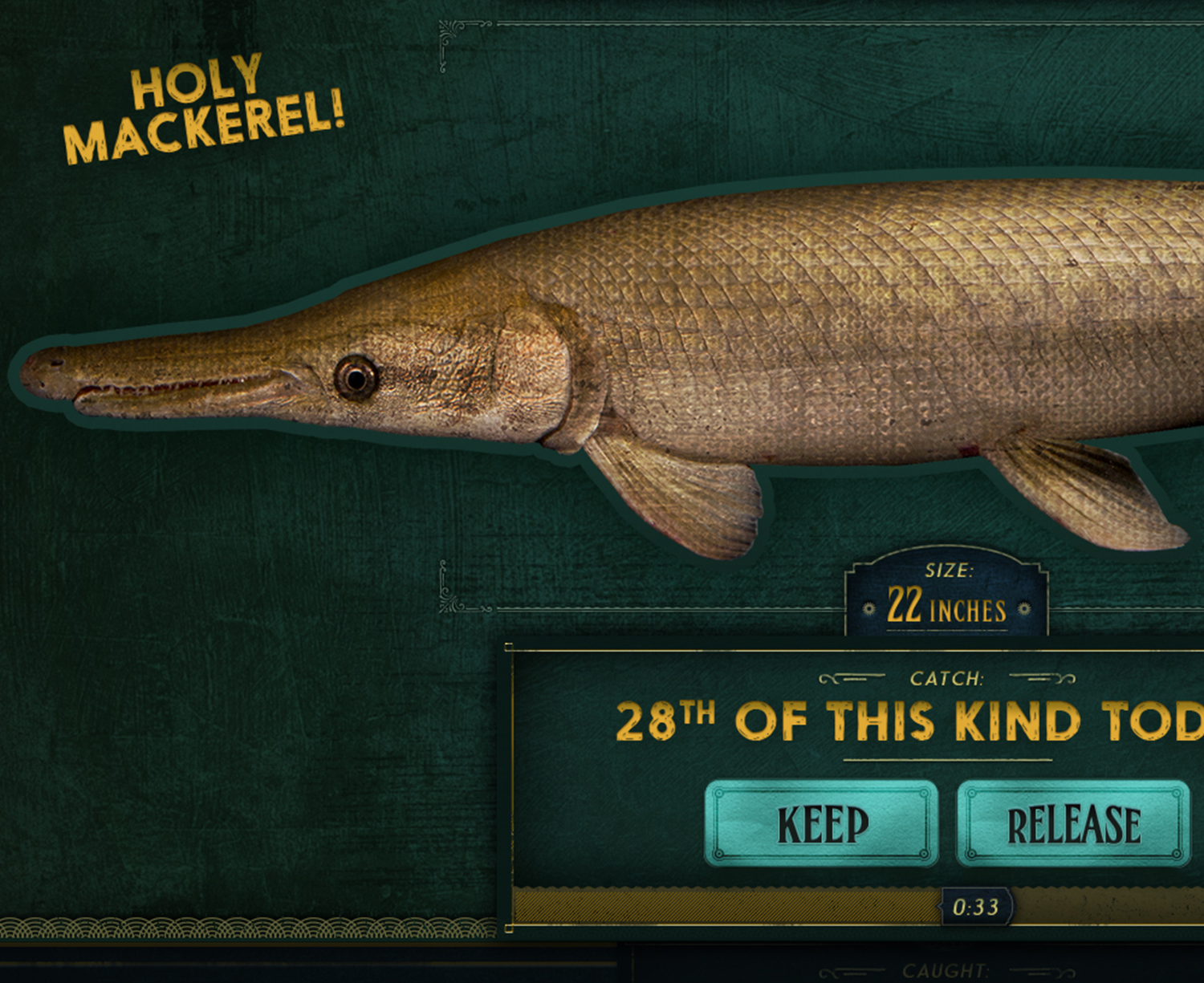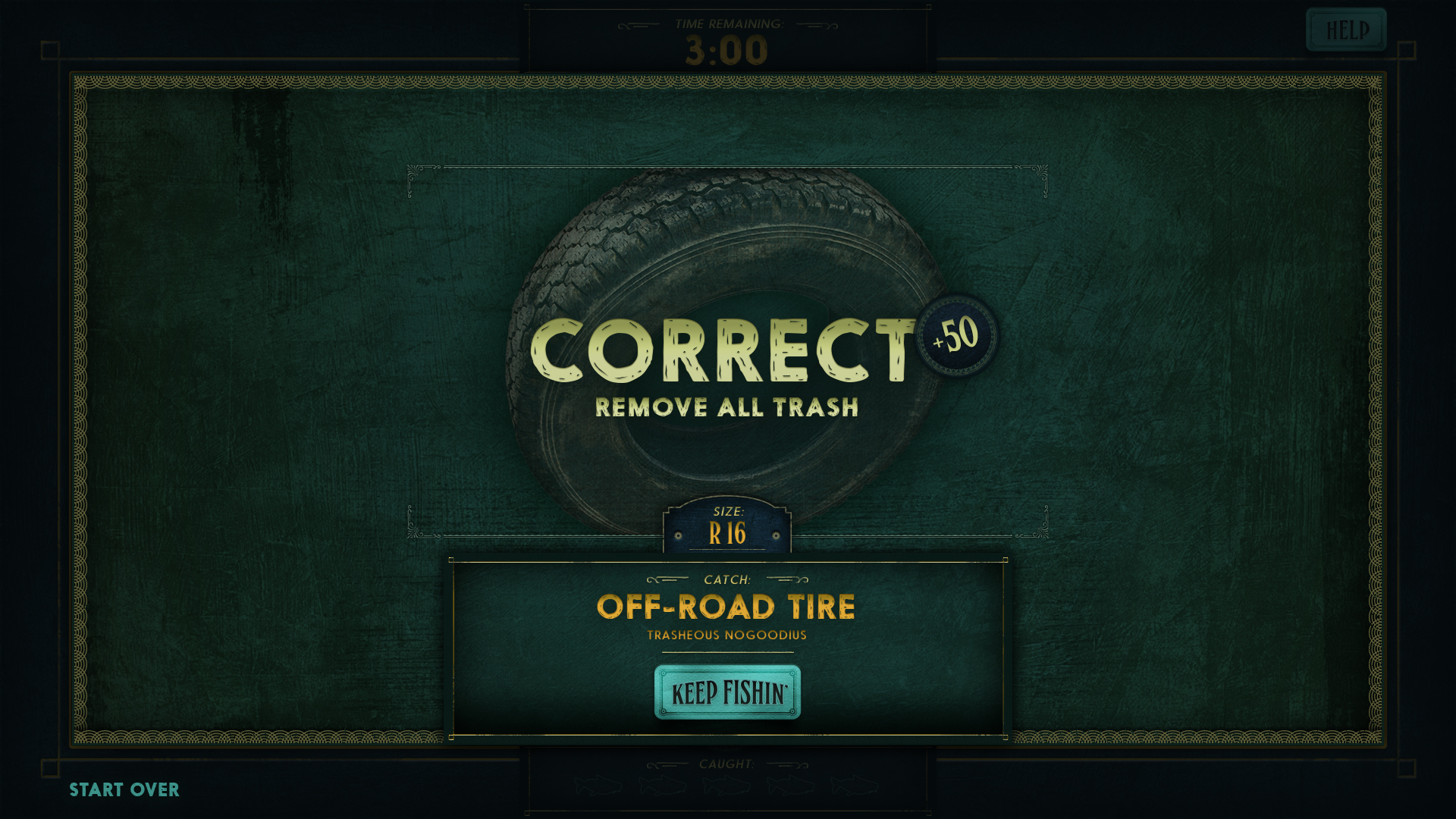 At the end of the game, points were tallied and feedback provided in the hopes of spreading awareness about maintain diverse fish populations.



Throughout this process, I prototyped the user flow through wireframes, created the unique touchscreen interactive design, and adapted the design as user testing feedback was collected. This exhibit quiz interactive was a delight to create as I collaborated with the National Geographic Society and NeoPangea teams on the strategy, design, animation, and interactive mechanics.