Branding & Product Packaging
Unique Snacks Branding: Splits, Shells, and Sourdough Pretzels
Unique Snacks

They don't call the city of Reading, Pennsylvania the "Pretzel Capital of the World" for nothing. Over 100 years ago, Unique Pretzel Bakery laid the groundwork for their now 6th generation family company by making Reading its home, which was just beginning of their storied history and brand evolution.


Role

Project Lead
Creative & Art Direction
Design
Content Strategy
Created under the direction of NeoPangea

To celebrate Unique's 100 Years of making great snacks I helped to create pretzel perfection with the NeoPangea and Unique Snacks teams through a complete packaging re-design and rebrand of their three primary product lines.

In order to mark this monumental occasion and to better serve them for the next 100 years, I assisted in leading the design team to visually rebrand Unique Pretzel Bakery to Unique Snacks, using typography indicative of their off-kilter company culture paired with their German heritage.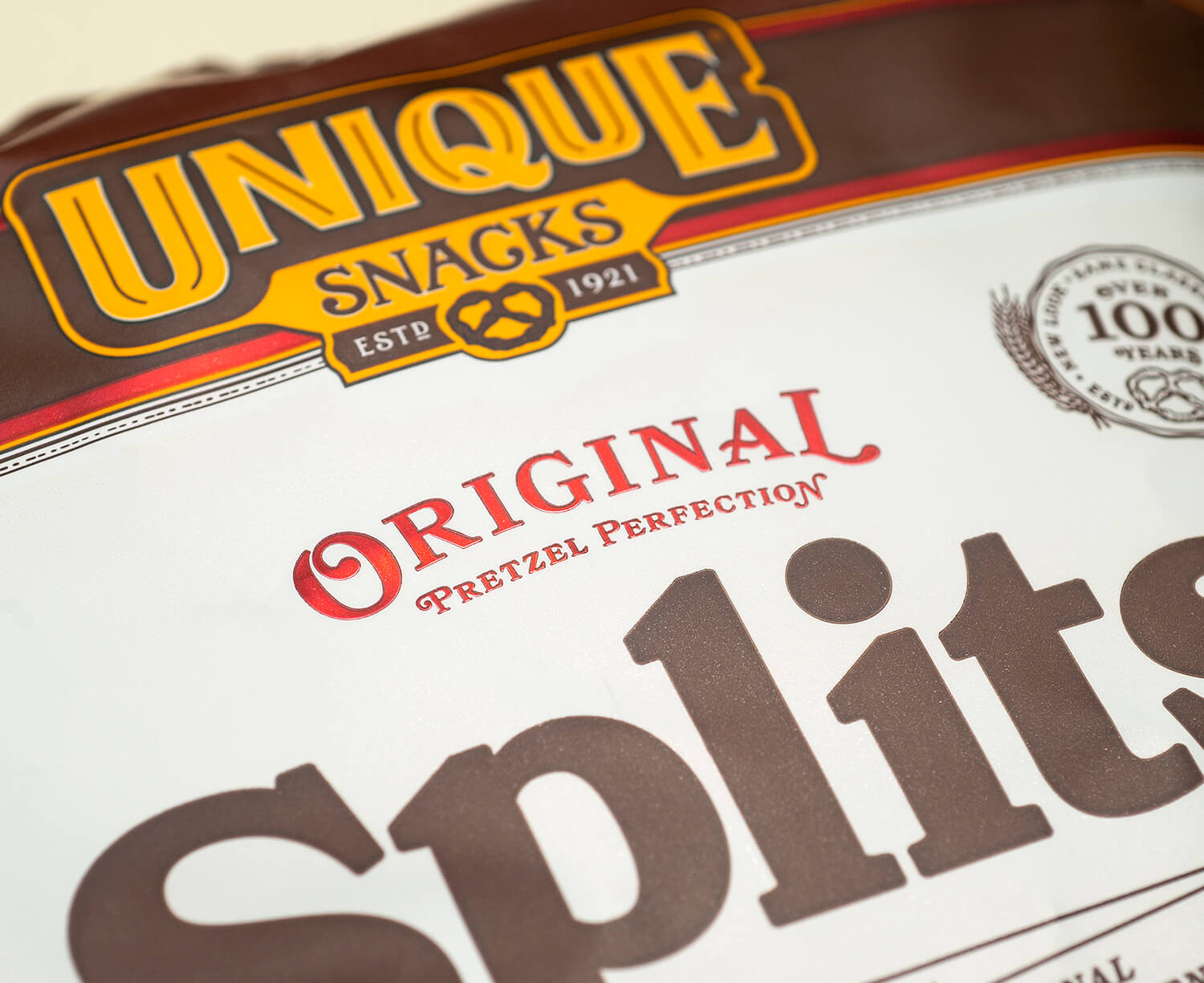 I then worked closely with Unique Snacks to create a 100 Year Seal and distinct design elements that would add subtle differences to their packaging in honor of their centennial, plus give a nod to their fine pretzel craftsmanship.


A complete packaging rebrand followed for their Splits, Shells, and Sourdough pretzels in three different product sizes. From the flavors within Original Splits to the Original Pretzels Shells to the Sourdough Craft Beer Pretzel Rings, each line has its own personality and distinct TOV. Unique (heh) logotypes, custom typographic glyphs, and new product photography match their commitment to craftsmanship, originality, and innovation.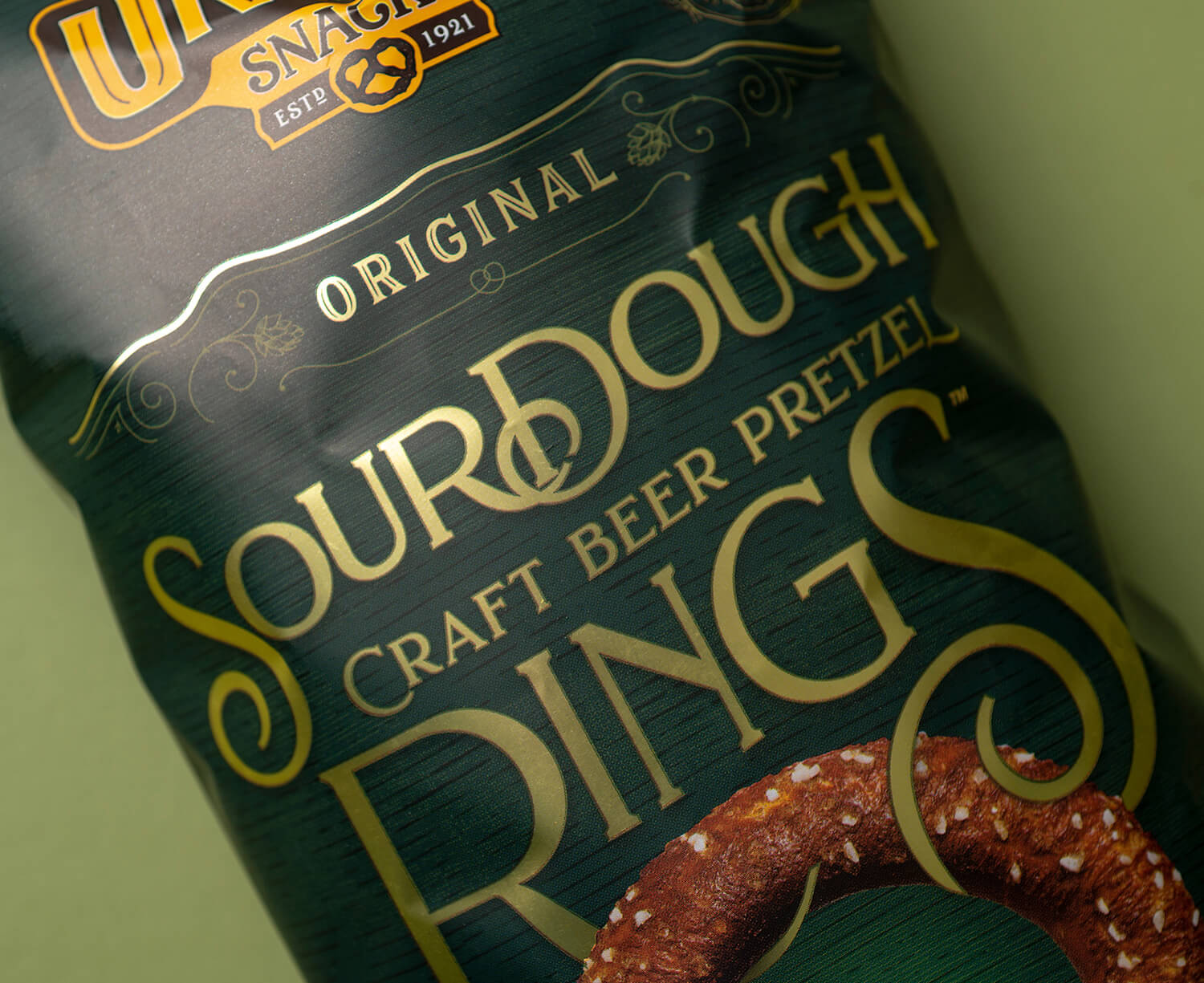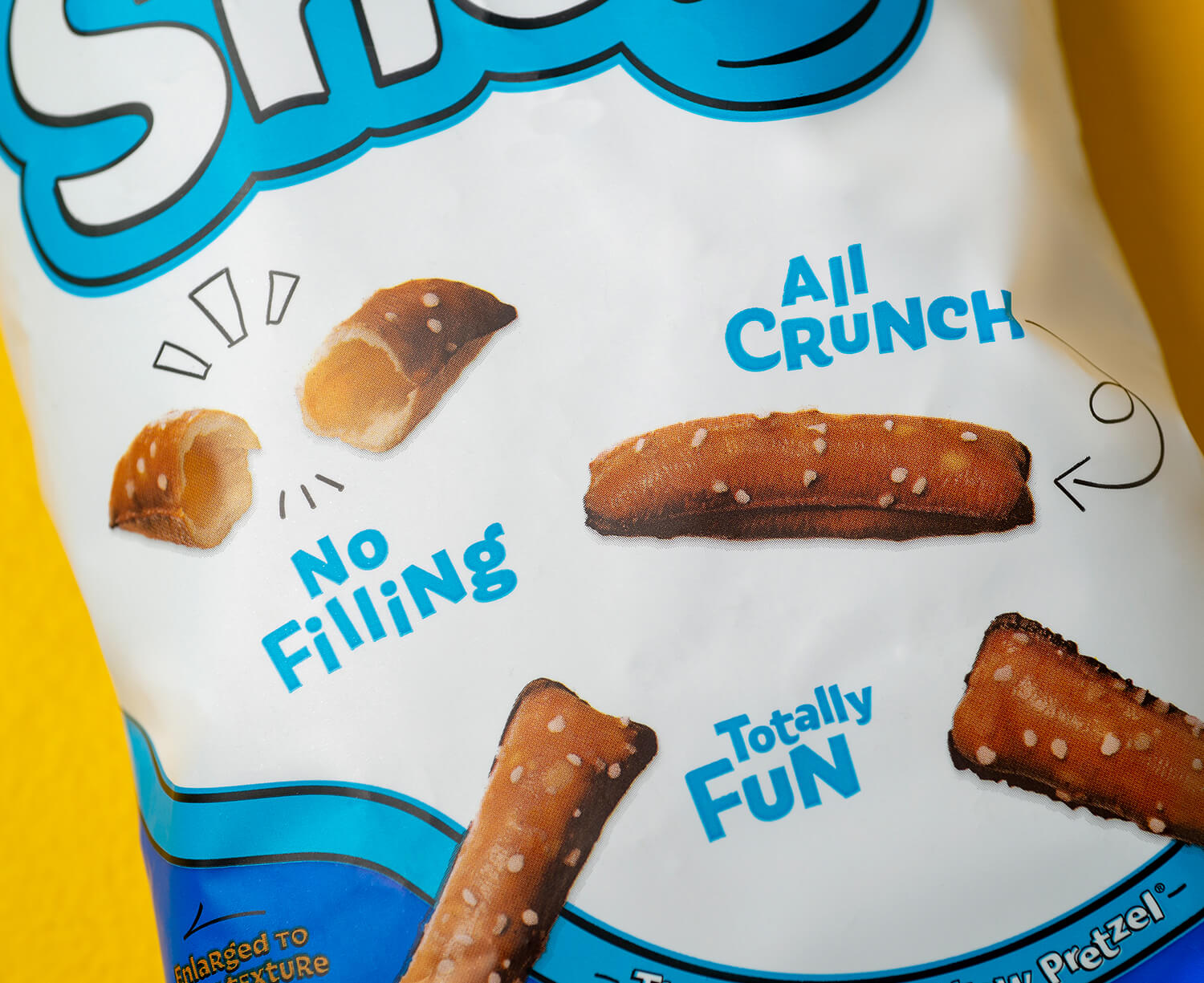 Fun fact! I'll always remember these as the "pandemic bags", as the designs were created in my new "home office". The pretzels on the packaging as well as the photos that you're seeing right now were art directed and photographed in my "home studio". It's not often I have the honor of working with brands celebrating their centennial. May as well do it during a pandemic.